……… it seems to me that things are starting to get more and more serious in eastern Europe .
the west is just poking and poking that Russian Bear ,
wherever they can lately…..
is stupid really as stupid does ?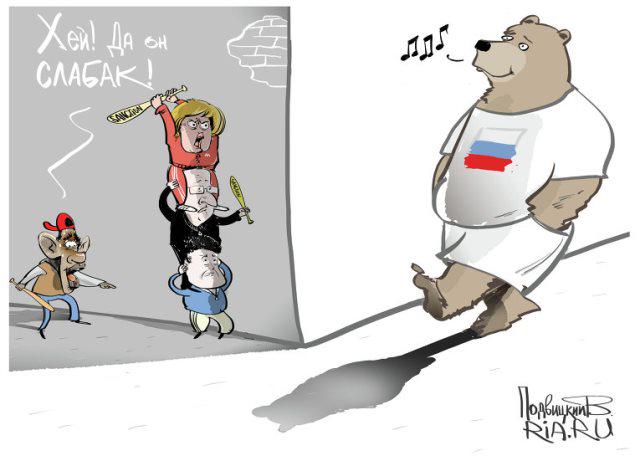 after this pathetic attempt, now of course they are waiting for a civil and diplomatic reaction from RU ……
Are Russia and China the ultimate goal ?

………seems so !
via twitter
Welcome to Nulandistan: Propaganda and the Crisis in Ukraine !

Meanwhile,
Africans die like flies trying to cross the Mediterranean for safety when M. Gaddafi had warned US/EU about;"that his removal would have catastrophic consequences for Europe and North Africa"!
but they knew better anyway .
Now thanks to UN/NATO and their regional mercenary "ally"support Libya was bombed into a 20th. Century Democracy stone age following Iraq and Afghanistan on their path as a late failed state.
other parts of the Greater Middle East already are in flames and ruins .
……….the one who preaches war will never have peace !